Collection: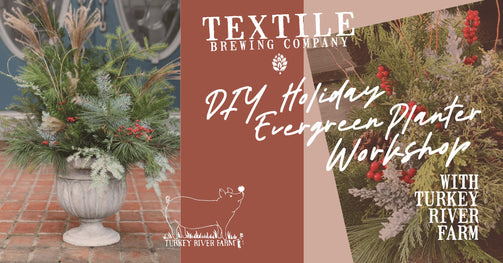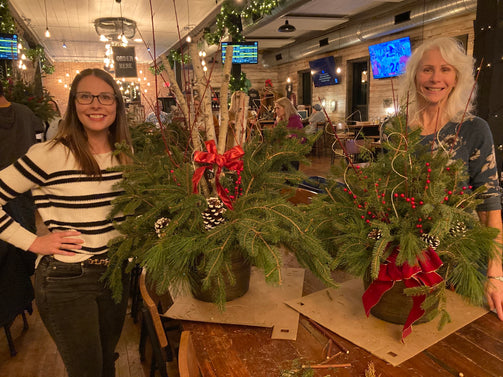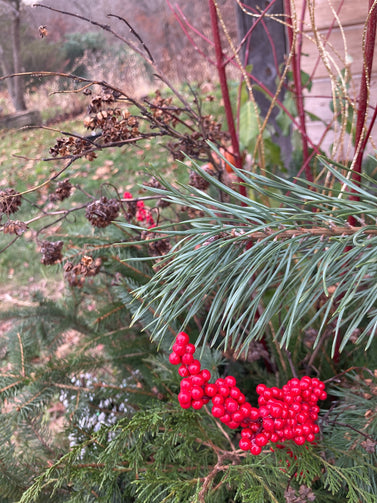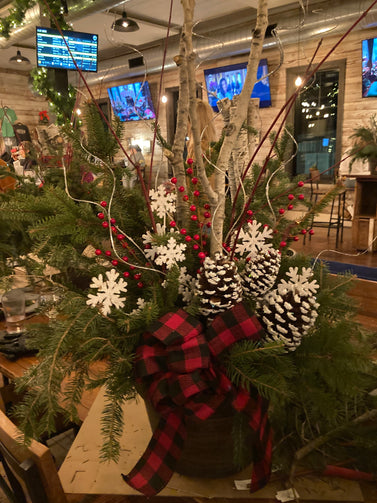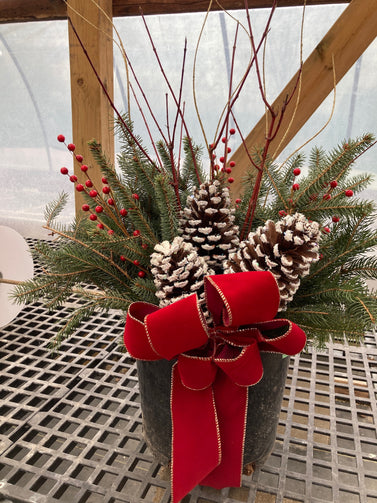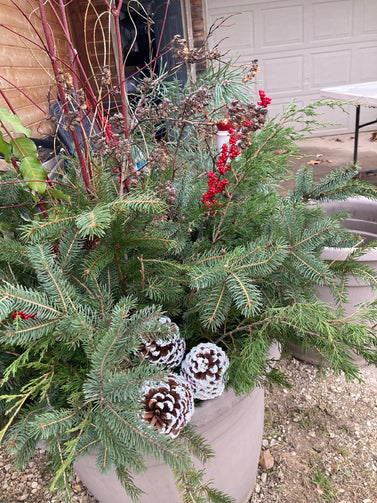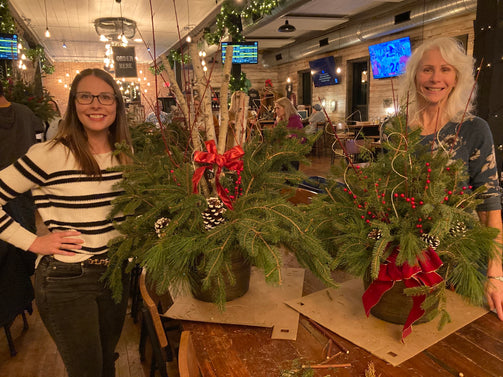 Collection:
Evergreen Porch Planter Workshop 2023 at Textile Brewing Company
Evergreen Porch Planter Workshop 2023 at Textile Brewing Company
Regular price

Sale price

$60.75
Create a festive porch planter with real, local evergreen boughs from Turkey River Farm in Elkader, Iowa, decorative natural elements, and more!
Workshop registration includes a full demonstration and explanation of tools/supplies, instructions for handmade bow, and care instructions for finished arrangements. Base price of $65 (sales tax included) covers materials-- 12" evergreen planter; fresh-cut fir, spruce, and pine boughs; aspen branches, large bow and 6 decorative stems (frosted pine cones, glitter curly ting & red berries). Please bring your own pruners and gloves. 
Additional elements will be available to workshop participants (birch poles, sprays of frosted eucalyptus, holly, winterberry branches, etc.) and will be priced per item.
Participants are welcome to bring larger planters, window boxes, etc. of any shape/size to the workshop. Final prices will be determined based on materials used for these custom arrangements. Participants are also welcome to bring or create more than one planter arrangement if time allows. Pricing for additional arrangements will be based on materials used. Please make a note in checkout if you plan to bring your own planter or know you'd like to do two planters so that we can bring enough supplies!

Choose between 4pm or 6:30pm on Monday, December 11th at Textile Brewing Company in Dyersville, IA.