Collection: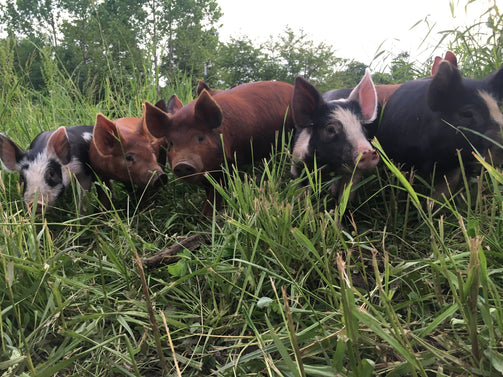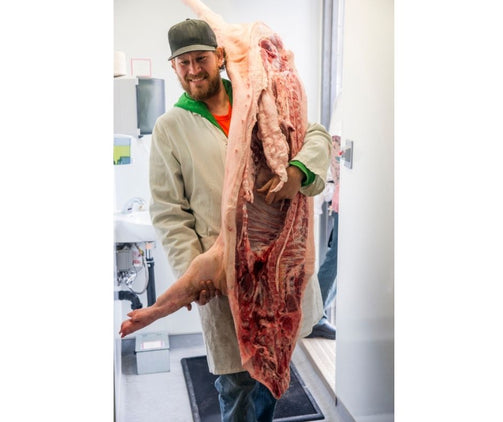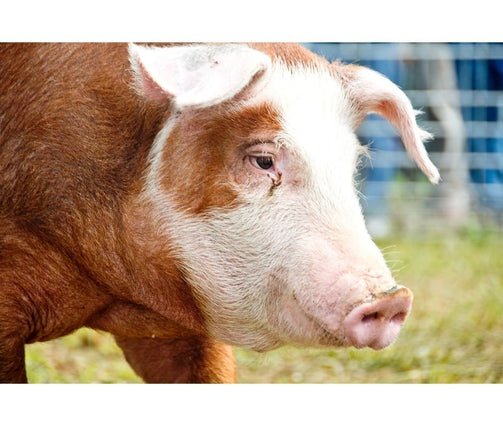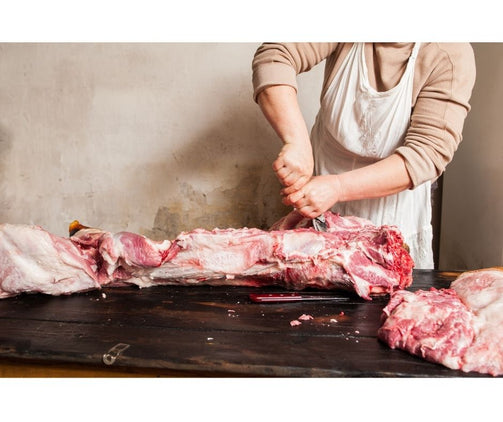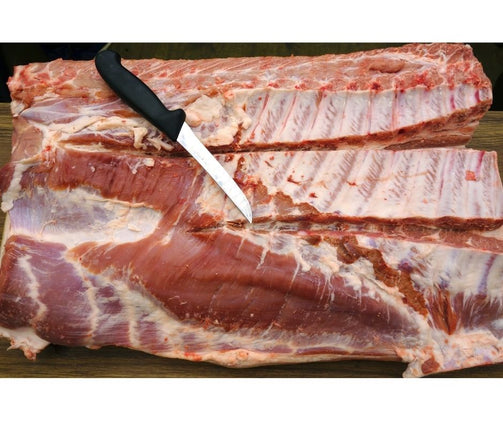 Collection:
Pastured Pork Sampler Pack, DEPOSIT
Pastured Pork Sampler Pack, DEPOSIT
Regular price

Sale price

$25.00
Every season, we raise a small number of heritage breed pigs to market size and sell the pork directly to customers. We feed pigs a non-GMO feed and we always provide pigs access to fresh pasture and tons of vegetables.  We strive to create a comfortable and low-stress environment for our animals because we believe it leads to happy pigs and delicious pork for our customers! 
35 lb Sampler Packs are $375, fully processed and delivered direct to your door. Sampler Packs include: fresh pork shoulder roasts; thick-cut, bone-in Iowa chops; smoked bacon; smoked ham; smoked ham hock; fresh ground pork; breakfast sausage; and Italian sausage. Uncured Sampler Packs are available for reservation (substituting fresh, uncured pork cuts for cured products or products with MSG like smoked bacon, smoked ham, or breakfast sausage). Please indicate your preference for an Uncured Sampler Pack in the "special instructions" box. Contact us with any questions or concerns at pjkerns@gmail.com
Click here to learn more about buying a whole hog, half hog or Sampler Pack from TRF. 
Ready to order a Sampler Pack? What's next?
Step 1: Reserve your Sampler Pack
Purchase this Sampler Pack deposit product on TRF's online store. Pay $25 with a credit/debit card or click COD in checkout and send a $25 check to 23719 Hazel Rd. Elkport, IA 52044. Reservations are pending until deposit is received. 
Step 2: Pay your invoice when we deliver your Sampler Pack to your door
We expect to start deliveries of Sampler Packs in December. Enjoy your pastured pork!