Collection: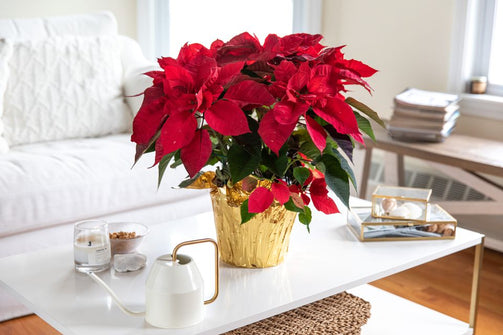 Collection:
Poinsettia
Poinsettia
Regular price

Sale price

$18.00
Pre-order your poinsettia for pickup or delivery beginning November 20th through December 22nd.
Healthy poinsettias with vibrant, color for your home this holiday season. Our poinsettias come with gold foil. Handmade bow or other customization available on request, please make note in order. 
Remember, poinsettias are tropical plants, so keep them warm, near bright light, and away from cool drafts. Poinsettias prefer consistent moisture, but be careful not to over-water.